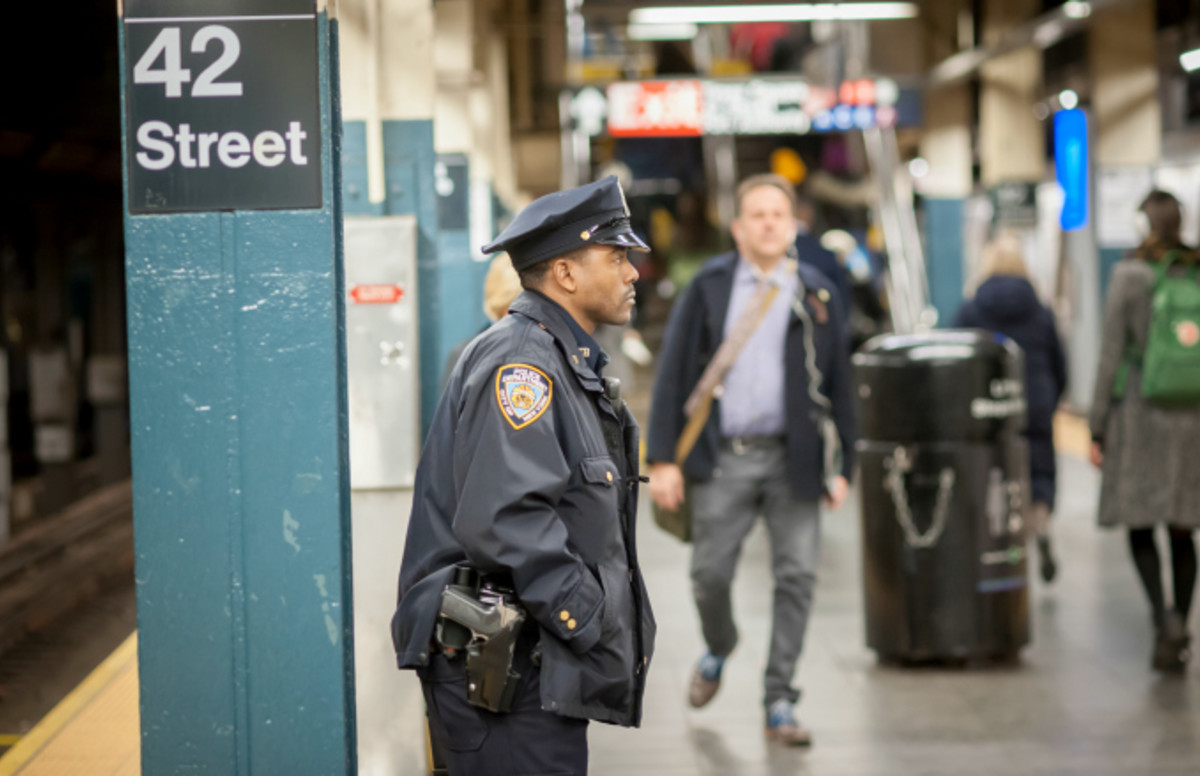 Thousands of New Yorkers flooded the city's subway platforms on Friday, to protest police brutality and the Metropolitan Transit Authority's new, stiffer approach to fare evasion.
According to Gothamist, the initial demonstration was organized by the activist movement Decolonize This Place. Nearly 1000 protesters started above ground at the Barclays Center in Brooklyn, and then stormed the Hoyt–Schermerhorn Street station, jumping the turnstiles and chanting on the platform. The protesters were heard chanting "How do you spell racist? N-Y-P-D."
The protest comes after multiple instances in which the NYPD cracked down on alleged turnstile jumpers by using what some perceive as drastic measures. Last weekend, video emerged of 19-year-old Adrian Napier being swarmed by police on a subway, just a day before two teens were punched in the face by an officer. The family of one of the teens is now suing. Napier and his mother were both in attendance at Friday's protest.
"We needed to react quickly because what we're seeing is this additional 500 cops that Cuomo has authorized are waging a war on poor people of color," an organizer with Decolonize This Place, Amin Husain, said about the protest. "It's taking the form of fare evasion, and it's bullshit."
Published at Sat, 02 Nov 2019 23:08:00 +0000
By
Source: New Yorkers Protest Police Brutality on Subway by Jumping …